KATEGORA REAL ESTATE
After more than 12 years of experience in the real estate sector, and thanks to its team of more than 60 professionals, KATEGORA Real Estate offers you an alternative investment through KIRÁLY BOUTIQUE RESIDENCE that combines profitability, security and fun.
KATEGORA REAL ESTATE's solid trajectory and success rate guarantee its solvency as a company capable of optimizing results for its investors and guaranteeing the success of your investment.
It also has extensive experience in hotel operation, managing 4 apart-hotels in different European capitals with a total of 800 accommodation units, an average occupation rate above 85% and an average Booking.com score of 8.5/10.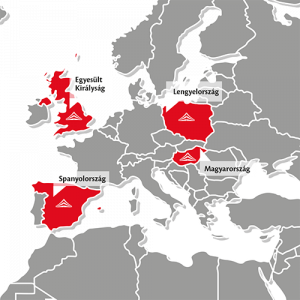 MAIN FIELDS
Real estate investment advice
The objective of our real estate investment advising activity is to help our Customers to find professional investment solutions. Our advices can help our customers to achieve a yield over the market average.
Sales
We offer our property portfolio containing modernized homes in Budapest, and we present our newly constructed homes within the framework of our property development projects to our Customers interested in buying a home.
Property management
The objective of our expansive property management and leasing activity is to ensure the best return for our real estate investor customers.
We also ensure apartment hotel operation with an occupancy rate of 95%.
Real estate development
During the last years – responding domestic customers' needs – Kategora Hungary has started its property development and execution department, within the framework of which we successfully finished several projects.
We are representing foreign investors in Hungary and offering them long-term property leasing.
-
The cookie settings on this website are set to "allow cookies" to give you the best browsing experience possible. If you continue to use this website without changing your cookie settings or you click "Accept" below then you are consenting to this.